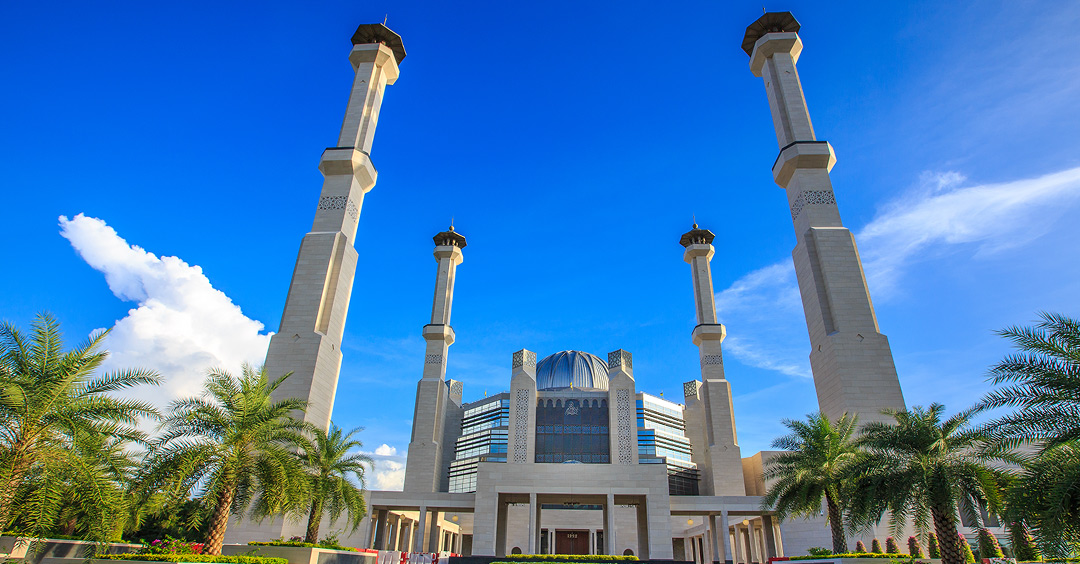 Our overseas business started with a chance to participate in Singaporean MHSI shipyard construction work in 1975. At present, we have business bases in 10 countries in Asia, and are contributing to the buildup of a clean environment and rich country together with local people through electric equipment works and mechanical equipment works in various factories and buildings. We satisfy customer needs through high quality service while making the most of the local staff's ability with technical ability based on our long track record in Japan. We will also take advantage of technologies, experiences, and human networks cultivated in our more than fourty years worth of achievements in some thirty countries overseas beyond borders, nationality, and language, and continuously advance as a leading company of overseas facility works.
Myanmar
SHOWA GLOVE MYANMAR Co., Ltd
M&E Works For OJI Thilawa New Factory
Data Center Construction Project in Myanmar
YKK Golden Hill Towers, Yangon Myanmar
Electrical Work For Yakult Myanmar Factory
Taiwan
Electrical Work For Showa Denko Factory
Electrical Work For Taiwan Tohcello Factory
Electrical Work For MCET 3rd Factory
Electrical Work For YKK Taiwan Zhongli Phase 3 Factory
Electrical Work For Yakult Taiwan
Electrical Work For Taipei Financial Center (Taipei 101 building)
Bangladesh
Embassy of Japan in Bangladesh
YKK Bangladesh Dhaka 1st Factory Phase 4
M&E Works for Improvement of the Capacity of Public Food Storage in Bangladesh
Electrical Work For Bangladesh SEZ
Engineering and Other Work for ShipAichi Hospital
Engineering Work for Honda Bangladesh Factory
China
Electrical Work For Tsumura Shengshi Pharmaceuticals Tianjin New Factory
M&E Works For ACHILLES New Factory (Foshan)
Electrical Work For UNICHARM CONSUMER PRODUCTS
Electrical Work For Meiji Dairies New factory (Shanghai)
Electrical Work for HITACHI Transport System (TIAN JIN)
FUJITSU Data Centre (Phase - I)at Guangdong
Malaysia
Electrical Work for Matrade Convention Centre For TTDI KL Metropolis Sdn Bhd
Electrical Work for Retail Mall and Convention Centre at Bandar George Town, Pulau Pinang
Electrical Work for TRX Project 29 Storeys of Hotel Parcel & 13 Storeys of Office
Electrical Work for Double Tree Hotel
Electrical Work for Toyo Tyre TTM Phase 2 Factory
Electrical Work for Bayan Lepas International Airport, Pulau Pinang
Vietnam
Electrical work For Nitori Furniture Factory
M&E Works For M-Building Commercial Office Tower
Electrical Work For Lixil Tile Factory
Electrical Work For T.S.N. International Airport Terminal at Vietnam
Singapore
Electrical Work For NCCS
M&E Works For OCBC Data Centre
Electrical Work For National University Hospital
M&E Works For Carlton Hotel Of 2 Towers
M&E Works For New Primary School Of Lycee Francais De Singapore
Electrical Work For Jurong Industrial Water Supply System
Electrical Work For East Asia Crossing Singapore Point of Presence Facility Project (Data Centre)
Electrical Work For Data Centre for Morgan Stanley Dean Witter Office at Singapore
Electrical Work For Runway operations at Singapore Changi Airport
Electrical Work For Singapore Changi Airport Terminal 3
Thailand
LOGITEM NEW WAREHOUSE
Electrical Work For Hotel NIKKO AMATA CITY
M&E Works For M-Senko Logistics Center
M&E Works For DELTA New Factory
Electrical Work For DEC New Factory
Brunei
M&E Works For One Riverside Development, Bandar Seri Begawan
Strengthening of the 11kV Network System of Mukim Pekan Tutong Termasuk Kg
M&E Works For Residence at Istana Bukit Kayangan Phase 2
M&E Works For Baiduri Bank New Headquarters
M&E Works For Salambigar Industrial Park Threading Shop & SCM LBD Project
Indonesia
M&E Fit-Out Project for PT Etana Biotechnologies Indonesia, Jakarta
Electrical works for proposed Menara Astra at Jakarta, Indonesia
Mechanical, Fire Protection, Plumbing Sanitary, Electrical Work for Honda Rrecision Part Manufacturing at Karawang, Jawa Barat
Others
M&E Works For New Factory of Yamaha Motor Pakistan (Pakistan)
M&E Works For Punjab Junior College at Pakistan (Pakistan)
M&E Works For YKK Karachi Factory Phase 2 (Pakistan)
M&E Works For Child Health Centre And Children`s Hospital In Pakistan Institute Of Medical Sciences (Pakistan)
M&E Works For LAOS Radar Tower P.J. (Laos)
M&E Works For Pohnpei International Airport Terminal at Micronesia (Micronesia)
Domestic Electrical Work/Facility Service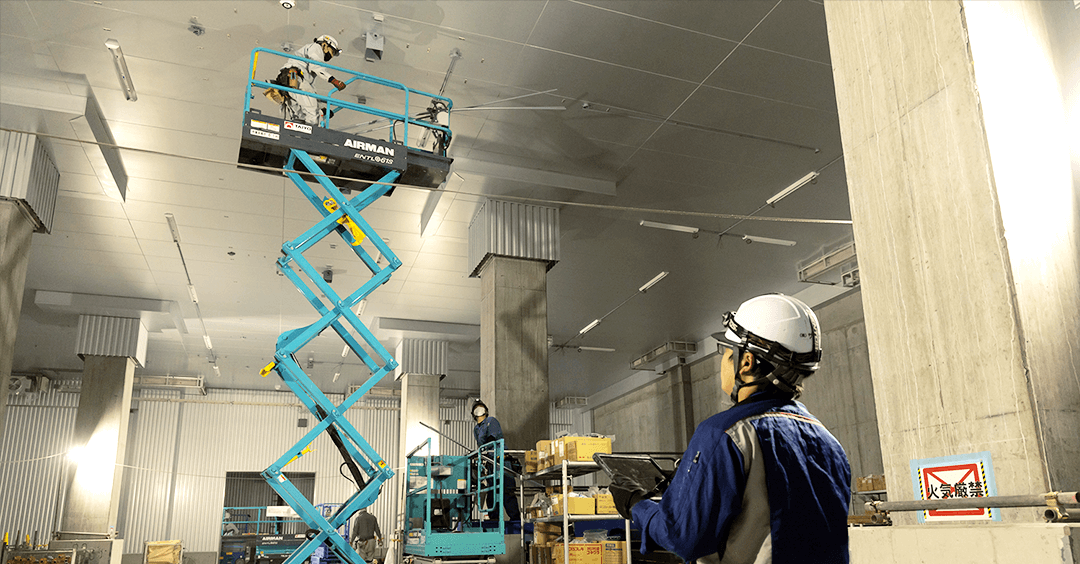 Modern electric facility design and construction require high technological skills and reliability, including the creation of more comfortable and high quality habitability, safety considerations such as security and disaster-prevention systems, and compatibility with an advanced information society. Since our company was established, we have offered electric facility construction in a wide range of fields nationwide such as public facilities, office buildings, commercial facilities, medical and welfare facilities, and various production facilities, and are now contributing to the creation of a people- and earth-friendly environment using our energy-saving know-how and our reliable technologies and rich experiences which we have accumulated over many years.
Mechanical Works and Engineering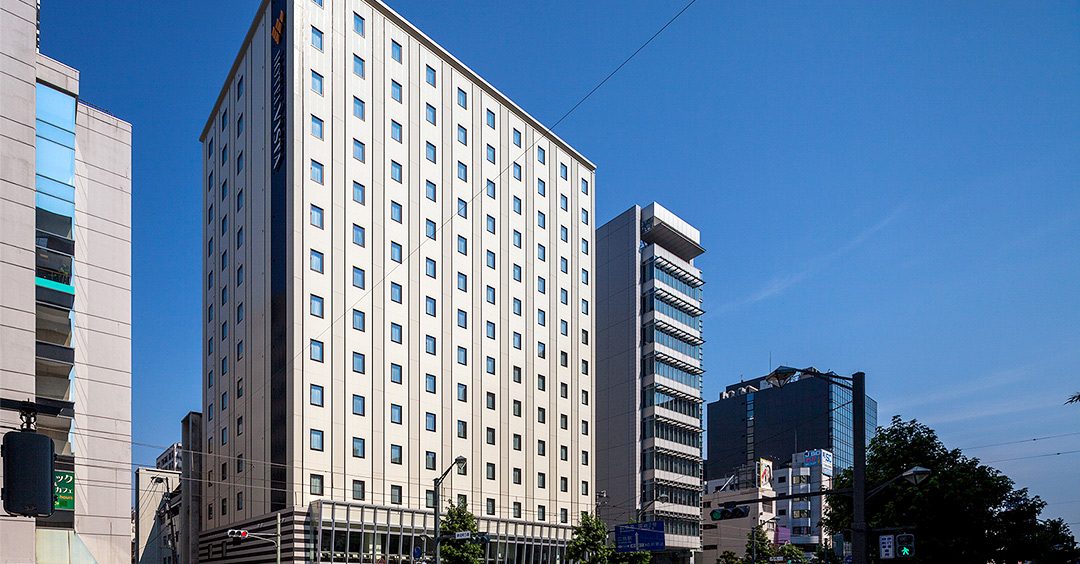 Customer environmental demand is diversifying to peacefulness, pleasantness, safety, and comfort. We have been responding to customer demand for comfortable and safe environmental spaces for many years through air conditioning and ventilation equipment, water supply, drainage and sanitary equipment and fire extinguishing equipment in office buildings, commercial facilities, housing, medical and welfare facilities, and various production facilities. Additionally, we are proactively working on environment-related business while fully using the experience and know-how which we have previously acquired and linking it with other related departments in our company.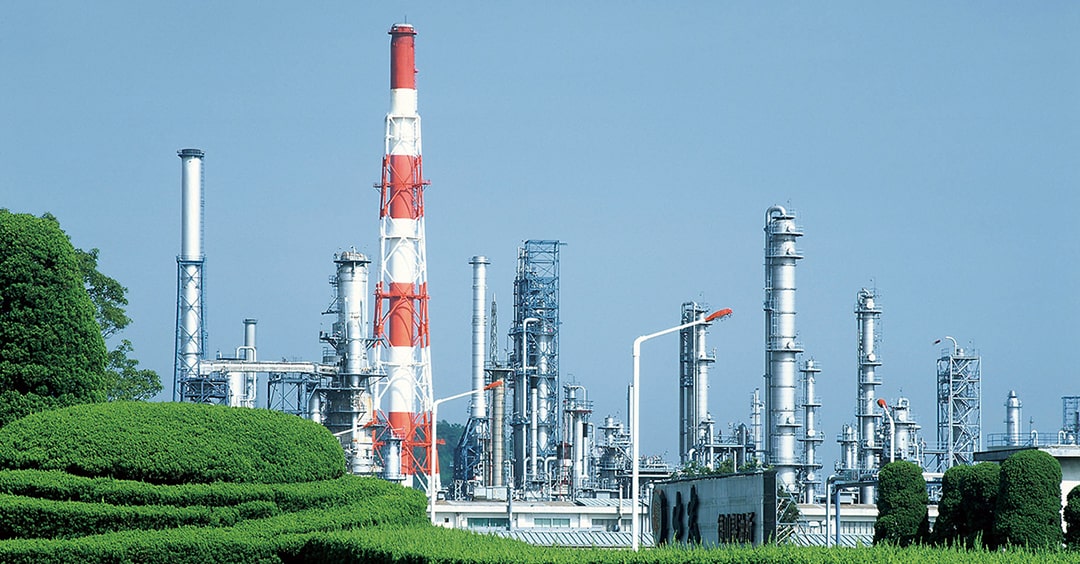 Factories and plants continue to become sophisticated and diversified year by year due to changes in the times and needs. Electrical work is what breathes "life" into the production line, so to speak, by passing electricity through all the production equipment in the factory. Instrumentation work is to monitor and control the operation of the line efficiently and safely. We has the technology and know-how for both. Working together with plant manufacturers and engineering companies, we are working day and night to satisfy our customers by making full use of cutting-edge technology.
Electric Power Works and Engineering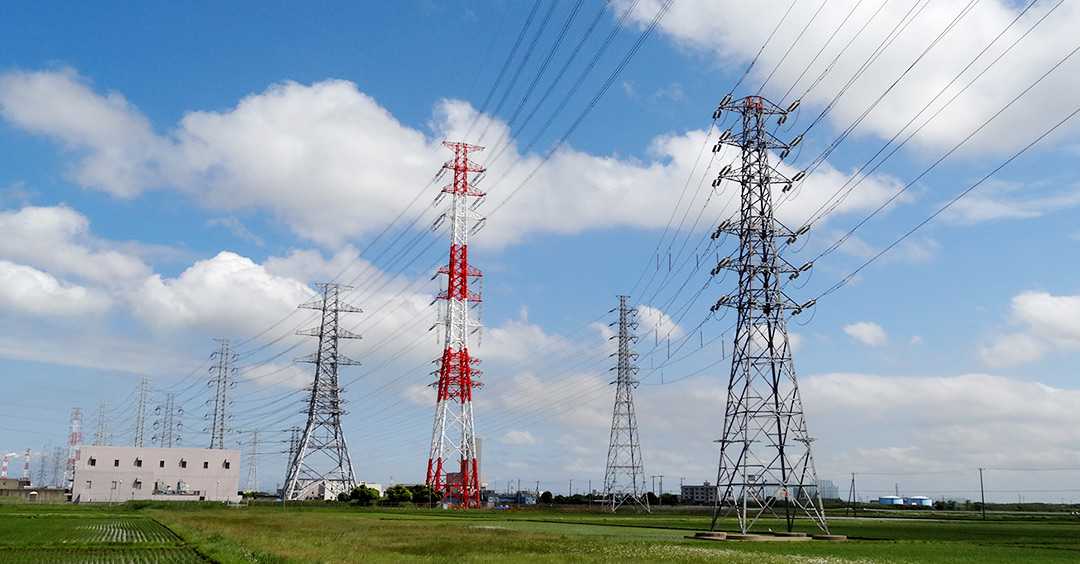 Since our company was established in 1937, our electric power works and engineering business has been growing by carrying out power transmission line construction works as a core of the business in response to the technological revolution in power distribution equipment. We are constructing power transmission lines for all domestic power companies from Hokkaido to Okinawa. Moreover, we are also offering all construction work technologies from design to construction of power distribution equipment, including overhead and underground power transmission equipment, to overseas power companies. In recent years, we are actively entering new fields such as environmentally-friendly wind power generation equipment from the viewpoint of CO2 reduction, and broadly expanding our business while using technology cultivated in our power transmission line construction works.
Electrical Manufacturing Factory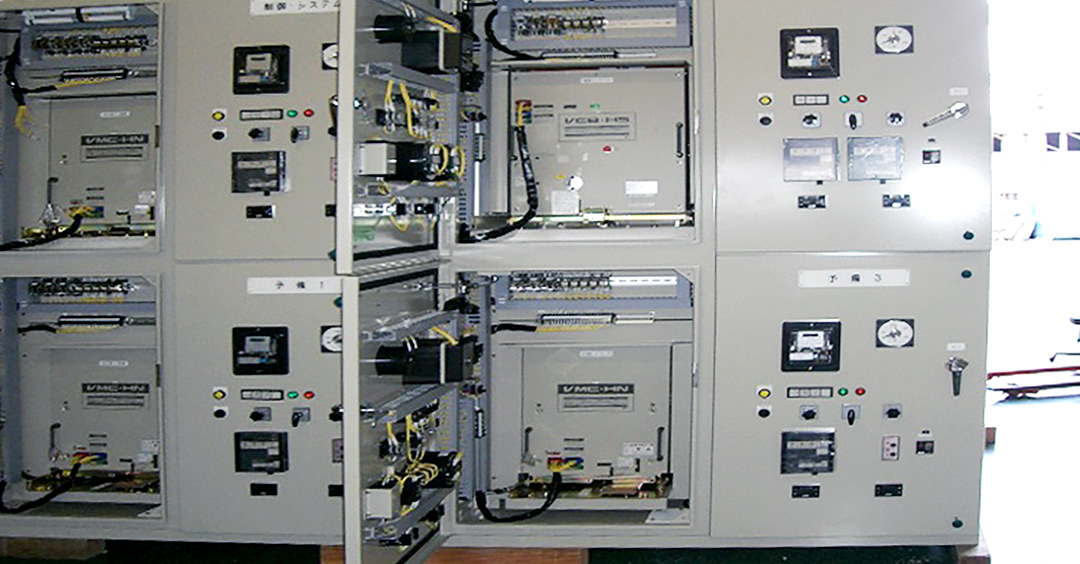 Electric Machinery Factory Department is designing and fabricating systems requiring electric control for plant equipment, environment processing facility and leisure equipment etc.
We develop systems according to diversified customer needs, and design and fabricate high and low voltage distribution panels, power panels, control panels, and safety grounding tools for overhead electric lines. Furthermore, we sustained technical innovation for both hardware and software, including control systems that monitor by personal computers and mobile phones, and further process control by a sequencer.